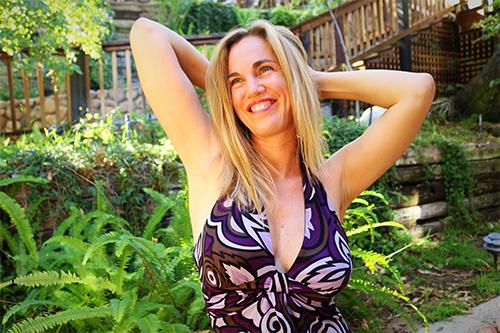 My sessions are all based on building an honest and unconditionally loving relationship with yourself, (see my online course, the Infinite Power of Self Love). As you learn to truly love each and every part of yourself, you may come upon stumbling blocks that may come in the form of an intimate relationship, your body, your sexuality, other people, or money.

I offer compassionate and healing guidance sessions for people who are ready to create more freedom, joy, pleasure, and connection.
Working with me, I will guide you in:
Blast through old stories and belief systems and live as your authentic Self.

Embody the healthy masculine and feminine inside of yourself, both of which are necessary to truly be whole and to live an ecstatic life.

Relax and be at peace in your own heart no matter what is happening externally.

Connect and Communicate with others more effectively and gracefully

Release trauma (guilt, fear, shame, and blame) and come into greater acceptance and ease in all areas of your life

Come into alignment with your True Self and your deepest desires

Understand your relationship patterns and create more connection in your life whether you're single or in a partnership

Learn how to communicate your deepest vulnerabilities and desires to get what you really want.

Have a more loving and pleasurable relationship with your body and sexuality.

Learn tools for greater intimacy

Shine light on programming that is keeping you stuck in and out of the bedroom

Learn tantric meditations and techniques to become a better lover, and have more orgasmic bliss.
I offer my sessions in Venice or Topanga Canyon, California and also over skype.
If you are feeling a strong YES to saying goodbye to stress and resistance and boosting your pleasure, authenticity, and intimacy, then please email me to let me know about 3 issues you'd like to face or goals you'd like to achieve so that we can discuss whether I am a match to assist you on your journey.
I highly recommend that you begin with my online course, "The Infinite Power of Self Love."
"I just wanted to let you know how much better I feel after our last session together. The anger that has controlled me for so long has been replaced by peace and I'm excited for the beauty I see on the horizon."
– Maria
"You really got in there like no other therapist I've seen to help me see the places where I'm blocked. I feel like I'm finally understanding how to let go of this guilt I've been carrying around my whole life. I feel freer than ever. Thank you so much!"
-Sammy
"What can I say! I'm having less shame, more orgasms, and life is just all around better since I started working with Angel Shezza!"
-Jeff